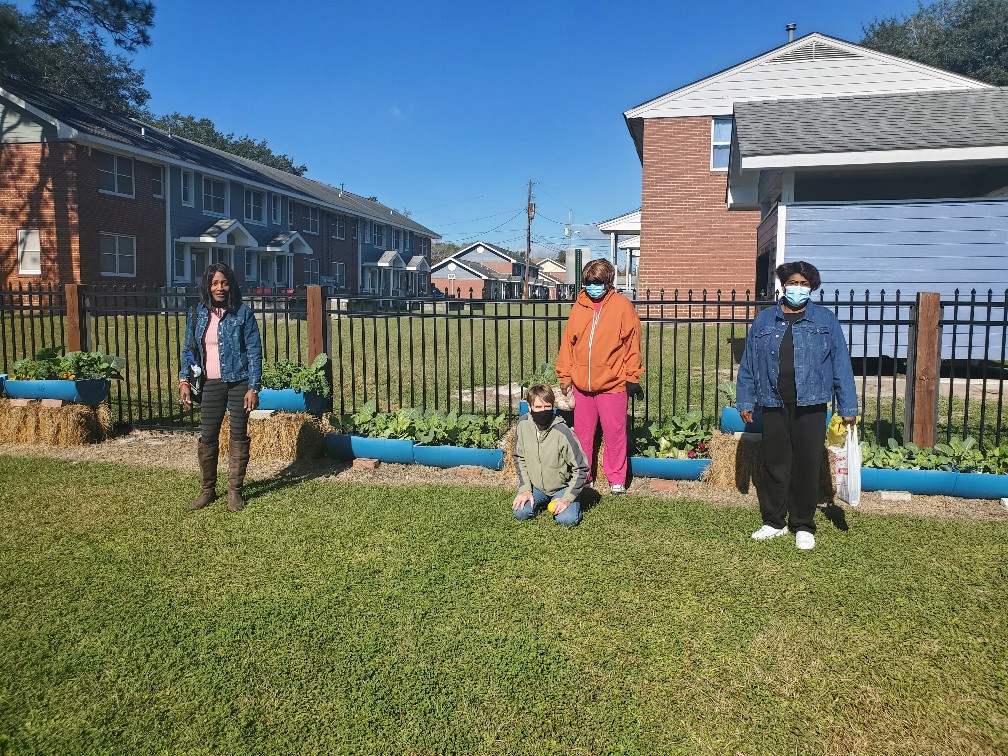 Despite the COVID – 19 pandemic, the VHA seniors are trying to be as active as possible while still remaining safe. To this end, the Community Garden in Hudson Dockett Homes has been re-established, in a newly-formed community partnership with Lee Schert (Valdosta Garden Club) and Annie Barbas (Master Gardner). These ladies have worked to coordinate with our seniors, to plant winter gardens that they individually maintain for their own use and enjoyment. The volunteers are also working with some of the youth in Hudson Dockett Homes, to increase their interest and awareness of community gardens and healthy eating, in an effort to gather more participation and buy-in from the Community.
Many thanks to these ladies for their hard work and dedication to making this project successful!!
We encourage all of our residents to reach out to the senior group – to get involved and stay active and involved in their community!