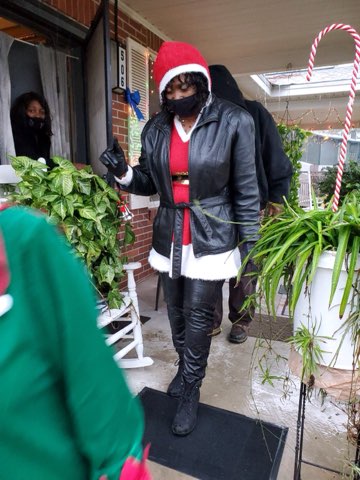 The Valdosta Housing Authority recognized its senior's this Christmas, despite the pandemic, in an effort spearheaded by Commissioner Deborah White, LODAC, and other community volunteers, who braved a cold, wet day to deliver gifts, goodies, and a nice lunch to the seniors who participate in the Housing Authority's Senior activities. 
These ladies were just as excited as the volunteers – who gave of themselves and their resources to help make this difficult year a little better!
We salute all those who work with VHA and its wonderful people, to make this a great place to live and call home!